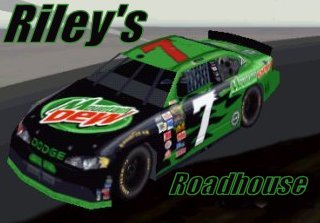 All cars on this page painted by Riley, unless otherwise noted. Problems? Visit SCW's message board, The Wind Tunnel, and we'll try to help! Thanks!!!
Last updated: February 10, 2005.

= new or updated car file.
---
2005 Nextel Cup Cars
---
This is a virtual racing team, and is not supported by Papyrus Design Group, Sierra On-Line, NASCAR, or any corporation represented on this page unless specifically noted. This site serves as an online outlet for users of NASCAR 3, NASCAR Legends and other Auto Racing Simulations. The use of any real life corporate information, images or descriptions are for entertainment and informational purposes ONLY, unless specifically noted otherwise. Please do not use any of the listed images or files without permission from the webmaster. Hey, don't make me come over there.