Kelly's Korner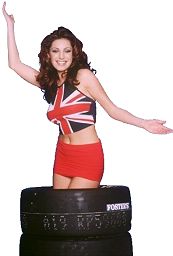 You want to know about how to install a new car? Great! On this page I tell you how to install a "mycar.CAR" or "mycar.TRK" file. If you got a "Xmycar.PCX" type of file, go here.
(and make a hard-copy of this, you bet you need it!)
After you downloaded the carfile, save it to NR1999's \TRUCKS directory and unzip it using WinZip or PkUnZip:
CD TRUCKS
PKUNZIP MYCAR.ZIP
You will notice a new file, which name ends with ".CAR" or ".TRK". Make a note of whatever is in front of that. I use "mycar" as an example here. You can now delete the archive file:
DEL MYCAR.ZIP
(or move it to diskette or cd-r for future use). If you have a "mycar.CAR" file, you'll have to rename it, so you can use it in NR1999/TPTCC99:
REN MYCAR.CAR MYCAR.TRK
(as before, substituting 'mycar' with whatever the name of your new car is).
Next page tells you all about how to put the new car in the drivers list and activate it for on-track duty...