the N@50 project Our dedication to 50 years of the greatest racing ever. You've never seen racing like this before...nor ever will again. The legends of old take to the tracks again in some of the most powerful race machines ever designed. Factory monsters designed to devour the competition...but don't blink. You'll be tearing down rails from Darlington to Daytona if you can't control these locomotives without rails.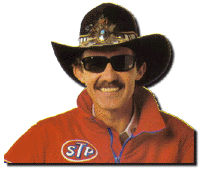 "The Pettys ain't through, though, till they take us out toes up in a pine box."
we've given you the drivers...all the big names that ran the high banks. And when the going got tough...they were going! The King, The Silver Fox, "Tiny" Lund, Pete Hamilton, Mario Andretti, they're all here...and ready to push you up to the fence in the first turn!
we've given you the tracks, the places that made the great drivers great...Alabama Motor Speedway (now Talladega), Richmond Fairgrounds, Myrtle Beach, Darlington, Charlotte, Atlanta, Ontario Motor Speedway, and others. However, these are not your run of the mill sim tracks, these tracks have been recreated to look and drive like they did 30 years ago. And what was Myrtle Beach 30 years ago? Dirt!
Want to see more? Click on each link to pull down a screenshot of the N@50 Project.

IMAGE 1
IMAGE 2
IMAGE 3
IMAGE 4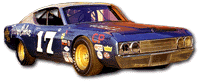 we've given you the cars. Torino Talladega. Cyclone. Charger. Roadrunner. The names themselves speak of awesome strength. The factory metal monsters with enough horsepower to pull 2 tons of steel to 200 miles per hour...yet with barely enough grip to keep on the track. These cars were not easy to drive. You will hit the wall. You will hit other cars. You'll spin, slide and pull your hair out. But you'll see what it was like driving at high speeds with a full-framed factory race car and bias-ply tires. And you'll love it!
new screens, new cockpit, new tracks, new cars, new drivers...you can't beat this for one of the most immersive experiences in sim racing. Now you don't have to wonder what it was like racing the legendary cars on the legendary tracks, against the legendary drivers...you can BE there! If you want to know a little more on how we did the project, click here!

so what are you waiting for? Click on the ticket to get the patch that took 50 years to get to you...NOTE: Papyrus's NASCAR Racing 2 or NASCAR 50th Anniversary Edition required for this patch. Some of the tracks in this download require the Busch Grand National or NASCAR 50th Anniversary Edition of NASCAR II from Papyrus. Ontario Motor Speedway requires the Indianapolis Motor Speedway from Indycar I converted to NASCAR II. This patch is Rendition and 3dfx compatible