C2C Main Menu
Choose a Review
Road Thrills 4 in 1 Pack Review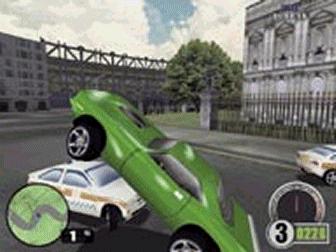 Test Drive 6
Again another surprise bundled within. Test Drive is back and better than ever in Test Drive 6. Featuring adrenaline pumping muscle and speed cars from Dodge, Plymouth, Jaguar, Aston Martin, Subaru, Nissan, Audi, Lotus, Shelby, Toyota, Ford, and more. Test Drive 6 kicks PC racing into high gear. Test Drive 6 gives you exotic and challenging new tracks, a completely revamped physics model, and interactive driving environment that includes moveable objects, obstacles and shortcuts. Race through outdoor cafes in Paris, crashing into tables, swerving to avoid barriers on the streets of Rome, or knockover rickshaws in the back alleys of Hong Kong.

This game is a ton better than the previous Test Drive series with all the improvements added in the new Test Drive 6. Not to mention driving vehicles we could never afford around the lovely streets of some of the most famous cities in the world. This game is a pure arcade racer in my opinion and is near the top of the list for arcade racers, though it isn't quite there against the top of the line arcade racers (Need For Speed), but still a steal in this bundle.

---
Disclaimer: We are NOT responsible for any problems relating to games nor computer wise Download at your own risk. Software located within is free and may not be redistributed, reposted, or modified in ANY way without express written permission from Bugs. Use of these tracks as a display, training tool, or any other means then personal entertainment is strictly prohibited.