If you've got anything to contribute to us, always feel free to do so! This site is made possible only by the fine work you send in. If you're submitting car files, please be sure to check out our policy page to allow us to post your files faster!


Last Updated Thursday, September 22, 2005
Select Your Destination
Utilities
Programs and patches to enhance your game...
Setups
Some good car setups to help you gain that extra tenth...
Cars
Some of the finest artist on the internet have their work posted here...
Track Patches
Track Mods and updates...
Multiplayer
This section will give you the latest of happenings in the multiplayer arena for Nascar 3
Car of the Week
Quite simply the best of the best fictional cars available.
Frequently Asked Questions
Some frequently asked questions and answers.
Site Directory
Check here for some other great Nascar 3 sites
Fast Laps
See if you can challenge these insainely fast laps

CAR OF THE WEEK CONTEST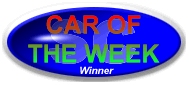 If you're one of the proud winners of the Car of the Week Contest, display this on your webpage!
| | | | |
| --- | --- | --- | --- |
| Artist | Description | View | Downld |
| Chris Mattice | #45 RCA Monte Carlo JANUARY CAR OF THE MONTH | View | Download |
| Gary Shultis, Jr | #85 Red Wing Shoes 2/19/00 | View | Download |
| Andy Keith | #59 Wisconsin Brewing 2/12/00 | View | Download |
| Steve Staser | #11 Cincinnati Reds 2/5/00 | View | Download |
Submit your files to Chris

All files on this page and the page that make up the content of this section are copyright © Simulator Cyberworld and may not be reposted or redistrubuted without the prior consent of Simulator Cyberworld and the author of the content.