&nbsp

[an error occurred while processing this directive] Interactive

Hot Items

Hot Site





"In Memory to The Greatest-Devoted Husband,Father,and Stock Car Racer"
Picture credits go to Nascar.com


&nbsp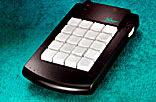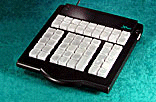 X-KEYS by PI Engineering
20 key - $99.99
58 keys - $149.99
Overview
I have always wanted to find some way easier to setup hotkeys for racing from my keyboard by hitting just one key and being able to send out multiple keystrokes and do my chat messages easier on TEN online gaming with Nascar 2. Now PI Engineering has come out with a product in which fits my needs for racing Nascar 2. They have two keypads that you can set up multiple keystrokes with the touch of one button. These keypads are great for any application or game that is out on the market. Myself, I have the 58 xkeys product and it is a life saver to try an fumble over multiple keys from my keyboard to send chat messages to the other drivers during a race on TEN.
I liked Verbal Commander allot, but sometimes it was not dependable on the speech recognition and would give me false menus to appear or not at all. This product sits right next to my steering wheel and is very dependable. With a quick glance over to the keypad, hit the correct key, it will send out my multiple keystrokes to the computer while I am hard at racing on TEN. This is a fantastic product, and if your normal keyboard does not supply hotkey section like mine, it is an ideal product for use with racing games. They are somewhat on the expensive side, but if you have the budget for either of them, you won't regret buying either of them.
More information on the units can be found at X-Keys.com and I bought my keypad unit from Tiger Software in Florida(mail order) which is located at Tiger Software and their order number is 1-800-888-4437 for those interested in buying a unit. They may be in the local stores also, but never really checked it out.
Installation
Installation is very easy with this product. The Keypad will come with either the PS/2 or USB connectors depending on which type of unit you buy. The Keypad is connected between the keyboard and computer and gets its power also from the computer like the normal keyboard does. No extra power adaptors needed for this product. Once the keypad is connected, there is a green light on the keypad that turns on when the computer is also operational. The keypad will sit transparent until you program a hotkey or send a hotkey that has been programmed. The main keyboard will work as normal when not using the keypad.
The unit itself takes up a very small area on the desktop and is very stylish case. The 58 keypad dimensions are 8" by 8" by 1". Probably weighs about 2 lbs, very lightweight. The keys are about 3/4" square and are unmarked for your own labeling.
Programming the Keypad
Programming the keypad is very simple also.
There is a slide switch on the side of the keypad that you turn on to program mode.
On the main keyboard Num lock, Caps lock, and Scroll lock lights will start flashing indicating that you are in the program mode.
Now depress a particular key on the keypad to program, the lights will stop flashing
Enter the programmed keystrokes from the main keyboard into the keypad.
When done, hit the same key on the keypad again, the lights will start flashing saying ready for next key to program.
If done programming keypad, then turn the slide switch to off position.
Thats about it. Once you get it programmed the way you want it, you are ready to go racing. Just remember which keys you programmed and what you programmed. <hehe> If you are tired of fumbling around the keyboard to try and send multiple keys while racing, then you might want to look into these two products as an option.
Contact Dave Thayer for any other questions on this product or go to their website listed above in review.


&nbsp
&nbsp

[an error occurred while processing this directive]






RATE THIS SITE!





Weekly Quiz

You know your racing
eh? Click here to find
out.

Warning .... this quiz
isn't for the casual
race fan.

Join our mailing list
and each week recieve
notification of the latest
updates by email.

Enter email address