&nbsp

[an error occurred while processing this directive] Interactive

Hot Items

Hot Site





"In Memory to The Greatest-Devoted Husband,Father,and Stock Car Racer"
Picture credits go to Nascar.com


&nbsp
Much work goes into maintaining Simulator Cyberworld and we have come a very long way since the site was opened February 2, 1997. Our purpose here has always been to make Simulator racing the most enjoyable experience it can be for everyone. We certainly hope to be doing that and value your input. To find out more about the people responsible for Sim Cyberworld just click below.
Enjoy your visit.
---
Chas Bornemann - Webmaster. Responsible for BB&B, ICR2, and tons of other stuff around the website.
Brian Fox - BB&B team member, research and rendition.
Larry Currie - Grand Prix Legends and News Page. Plus a few other odds and ends as we need this dedicated chap.
Bugs Bunny - (ya that's not his real name).Coast 2 Coast Track Editing and Head Webmaster.
BB&B Team Members - Chas Bornemann, Andre DeBoer, Marcello Bassino, Brian Fox, Matt Harper.
Track Editing - Chas Bornemann,Brian Fox,Bugs Bunny,Tony Krist,Tim McArthur,and Brad Wrenn
Programming Team - Chas Bornemann.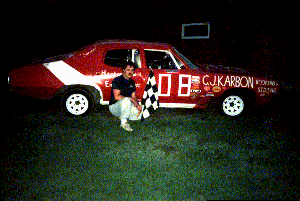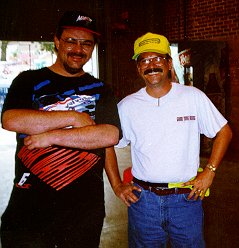 Chas and Ted Scurlock at an Arca Race in Springfield, IL (1997)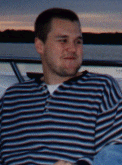 &nbsp
&nbsp

[an error occurred while processing this directive]






RATE THIS SITE!





Weekly Quiz

You know your racing
eh? Click here to find
out.

Warning .... this quiz
isn't for the casual
race fan.

Join our mailing list
and each week recieve
notification of the latest
updates by email.

Enter email address